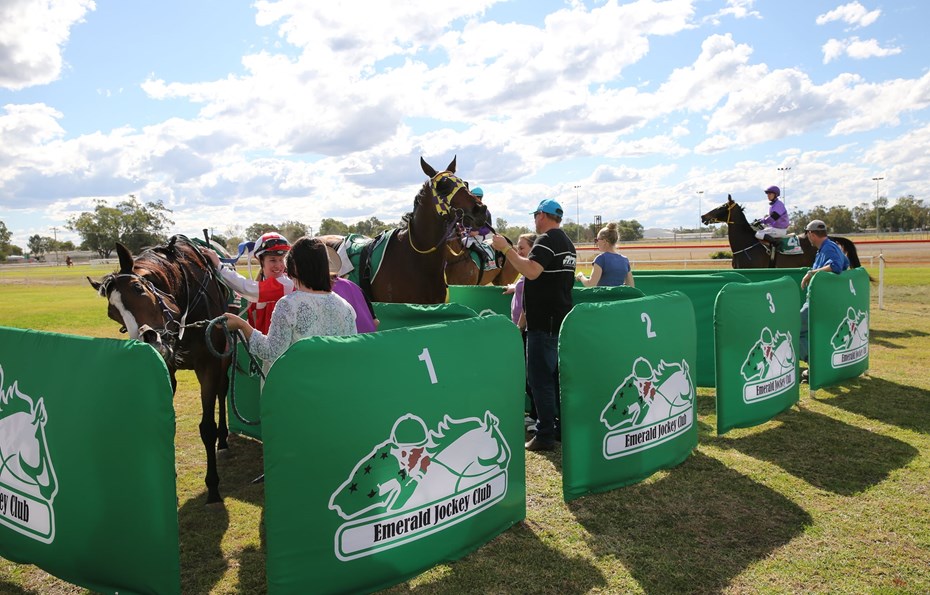 The following sponsorship deal is available for most race days.
For sponsorship on major race days please contact Kristy on 4982 2029. 
A Trophy to be bought by EJC for the Race and presented by the sponsors at the 

end of their sponsored Race.

One carton (30 pack) of Beer and one bottle of wine to be supplied as part of the 

package by EJC. Additional drinks can be purchased from the Club. You have 

the option to arrange food catering. Luv A Coffee is our preferred Caterer.

Name entered in program as the sponsor.

Advertisement in the program

Free admittance for 15 people.

Advertised over HitFM and 4HI and on Facebook as a sponsor of EJC and for the Race 

Day.

Tent setup for your party of your own area for clients/friends/associates.

Options are to reserve tables under the "old book maker's shed", arrange and 

erect your own marquee on the lawn or utilise the upstairs member's lounge.

Options of displaying an advertising sign and or product at Pioneer Park on the 

race day
Cost: $600 + GST
Ring Kristy on 4982 2029 to book your Race.